Development for
Healthy Living Pharmacies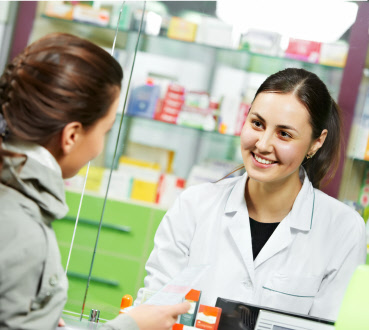 Healthy Living Champions
Healthy Living Champions are key to the success of a healthy living pharmacy. Healthy Living Champions must complete the Level 2 in Understanding Health Improvement, delivered by a training provider accredited by the Royal Society for Public Health (RSPH). This is a nationally recognised qualification.
The aim of the qualification is to prepare team members to help customers and patients choose healthy behaviours and to coordinate the health promotion activity in the pharmacy. They will also maintain a directory of local support that patients may access.




Promoting improvements in health
The qualification is assessed using a multiple choice question (MCQ) assessment paper that is made up of 30 questions which must be completed within 45 minutes. Successful candidates must achieve at least 20 correct answers. The RPSH have produced a sample paper which is available on their website (click the button below).

Click on the useful document tab and the sample paper and answers is available there.
We provide a one day course to prepare people for the qualification required to become a Healthy Living Champion. The course is interesting, interactive and fun and is supplemented by a workbook that will act as an information resource. The course is focuses on meeting the needs of the exam as well as encouraging new skills and knowledge to be used in the pharmacy.
Contact us to find out how we can design a programme to meet your needs.






© 2017 Metaphor Development

The curriculum is divided into four sections.